Φ90+50 Extrusion Line Installed Successfully
Views:7 Author:Emma Publish Time: 2018-04-16 Origin:Site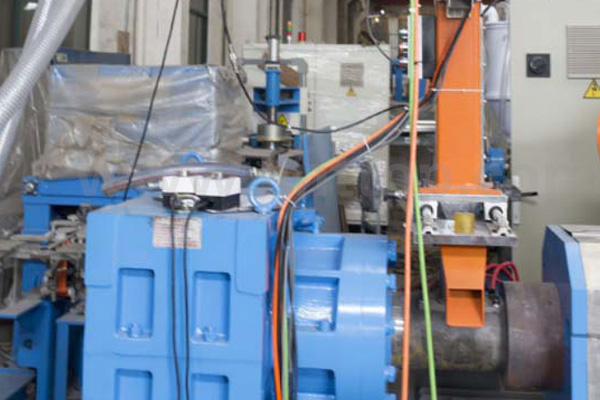 Extruder sent to Ecuador,South America, has been installed successfully
South America customer is a regular customer of Lint Top and has been cooperation many times. The customer purchases equipment is building wire extrusion line. The results of this equipment to the customer is very satisfied with the smooth operation of the machine faster than the requirements of the production of higher precision products.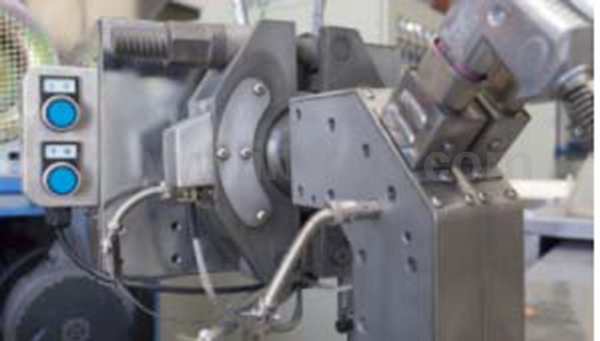 High-quality extrusion line
This wire insulation/jacket line is especially designed to make the building wire with polyamide jacket at high speed. The insulation material is PVC and jacket over the insulation is PA6. With special designed screw and IPC line control, the production speed of tandem extrusion line for PVC and PA6 will be up to 1000m/min.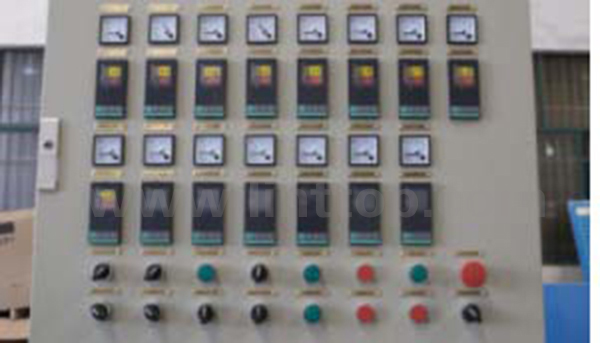 Main Special Features
1.HMI(touch screen) + Siemens 300/1200 PLC, provides a friendly operating interface for the process control.
2.Compact designed extruders are easy for installation and maintenance.
3.The special screw and barrel design together with efficient heating and cooling system provide high linear output over a wide range of speeds.
4.The advanced monitoring and control system (90-120s) ensure the tight tolerance(±2%), and the crosshead and extrusion toolings ensure a good-centered insulation/sheath.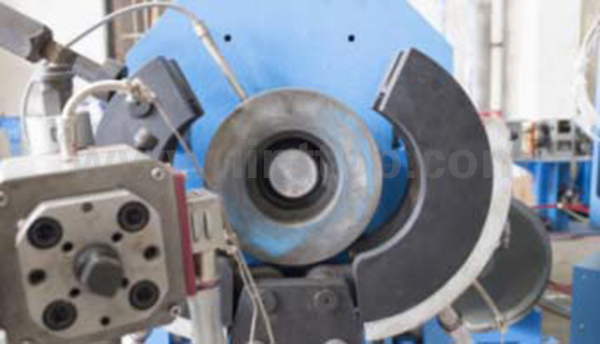 High-quality extruder
The extruder has a good extrusion function.the speed of screw rotation can up to 80r/min.Screw barrel 5 sections, casting aluminum heating, each heating power 5 kW, clamping 1 section, stainless heating rod. Cooling mode adopts barrel cooling high pressure centrifugal fan (5 sets), and clamping natural cooling.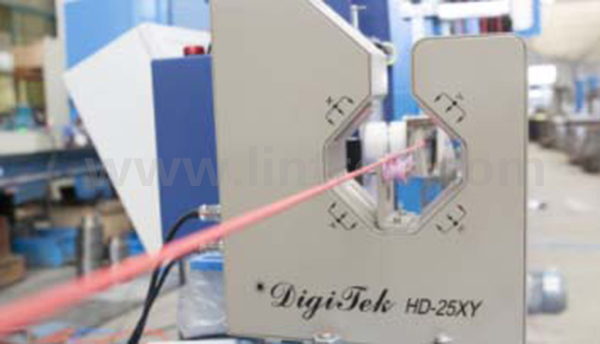 Precision laser diameter gauge
The extruder is equipped with precision laser diameter gauge. Adopt laser scanning non-contact measurement with no damage to the object adopt two axis measurement technology, capable of judging the roundness of the wires and rod's exteriors.
In addition, Lint Top also offers other high quality extrusion lines,such as triple-layer co-extrusion dry-cure ccv line.
Lint Top looks forward to working with you.