Dispatch of Bunchers to Algeria
Views:9 Author:Emma Publish Time: 2018-04-18 Origin:Site
In early of January 2018, we received customer from Algeria to inspect LT630 and LT1000 bunching machines after production completely. As long as the customer needs, Lint Top will do the best to meet.
About LT630 bunching machine, the maximum speed of the twist bow can be reached to 2000 RPM. The tension is controlled by a 5 kilogram magnetic powder clutch, and the PLC automatically tracks and adjusts the tension of the take-up line so that the tension of the take-up line continues to fluctuate. About the bearing, LT630 is equipped with Japanese brand NSK bearing. If you are troubled by the noise caused by the machine running, our machine will make you very satisfied because the noise is lower than 80db, and the high-speed operation is stable and the vibration is small.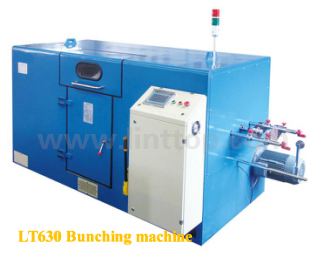 And for LT1000 bunching machine, its advantage are slightly different from the above one. The main wheel of LT1000 bunching machine is chrome-plated and hardened, and the bow is made of imported carbon fiber material. The bow speed is up to 800 RPM. Its lubrication system adopts grease lubrication, using automatic grease feeding system by automatically calculate the running time. The machine structure, special bidirectional cable cleaver for precise adjustment of the polished rod shaft wire, wire spacing and width.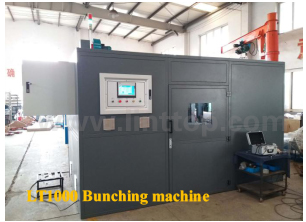 The two machines will be shipped to Algeria, Lint Top looks forward to the customer's next step of installation and commissioning, Lint Top also look forward to customers' satisfaction. We believe you will watch the video of the machine successful running soon!