For the 10th Anniversary
Views:14 Author:Emma Publish Time: 2019-02-04 Origin:Site
Founded in 2009, Lint Top will celebrate 10th anniversary after this month in this year. In order to welcome the coming of 10th anniversary, we would like to thank our customers who have been with us, our friends and our hardworking staff. At the same time, we are filled with expectations for the 10th anniversary.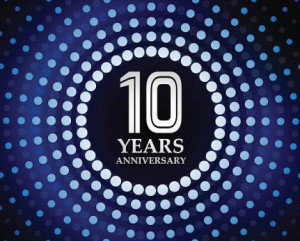 (The 10th Anniversary)
Lint Top is always struggling in recent years to transform itself from a firm which made most of its money from some few machines and more spare parts to one that is based on cloud computing. Like we invested a system for management this year. We can record the following work through the system, including following up of production, initial inspection of machine, shipping, installation and commission, after sale service and etc.
More importantly, Lint Top thinks that the management system is a better way to improve our work and make sure higher quality and services like we promised. And it will give us another chance to catch up in the market for more opportunities and challenges. In addition, Lint Top will attend the Brazil exhibition(Except the Istanbul Tube, Wire Fair ). We hope our South American guests will come to our booth in October.
Just like human being, we will continue to grow up in the following few years instead of staying young forever. One decade means more decades!
About Lint Top
At Lint Top, work is performed in a highly collaborative manner.With great sales performance, our employees connect with customers all around the world. Learn more about Lint Top's creative solutions to the world's problems at www.linttop.com or on Twitter @cablelinttop or on Facebook @Lint Top.
Official Contact:
Ashley Yin www.linttop.com sales@linttop.com +86-516-85715085