The Dispatch of Central Loose Tube and SZ Stranding Line
Views:20 Author:Site Editor Publish Time: 2019-03-15 Origin:Site
A goods including central loose tube type cable production line and SZ stranding line has been dispatched in the early of March, 12th, March. Speaking of this order, our Brazilian customer purchased the two production lines for production task, but mainly due to workshop reasons.
Central loose tube type cable production line which is mainly used to produce central loose tube type outdoor cable and SZ stranding line which is used for SZ stranding of loose tube elements Ф1.6-Ф4.0mm. Those two production line adopts same configuration like: Siemens S7 series PLC, Danfoss inverter, Schneider AC contactor, etc. Our Brazilian customer customer cooperated with us for satisfaction of the former 50 FTTH production line. This goods can reduce the production of optical cable task.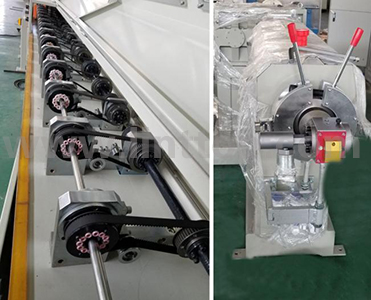 (Central Loose Tube Type Cable Production Line & SZ Stranding Line)
Two operations bring us strong confidence for our future cooperation and business, Lint Top is stepping up efforts to to complete orders from our friends.
About Lint Top
At Lint Top, work is performed in a highly collaborative manner.With great sales performance, our employees connect with customers all around the world. Learn more about Lint Top's creative solutions to the world's problems at www.linttop.com or on Twitter @cablelinttop or on Facebook @Lint Top.
Official Contact:
Ashley Yin www.linttop.com sales@linttop.com +86-516-85715085