The Dispatch of Coiling and Binding Machine
Views:41 Author:Site Editor Publish Time: 2019-06-13 Origin:Site
On Jun 10th, we dispatched the goods including one set LT1860 coiling and binding machine, 1250mm cantilever pay-off &take-up, flat high speed bobbin and corrugated bobbin which purchased by our Algerian customer.
Order origin
This order comes from last cooperation, our customers appreciate our coiling and binding machine and bob bins excellent quality.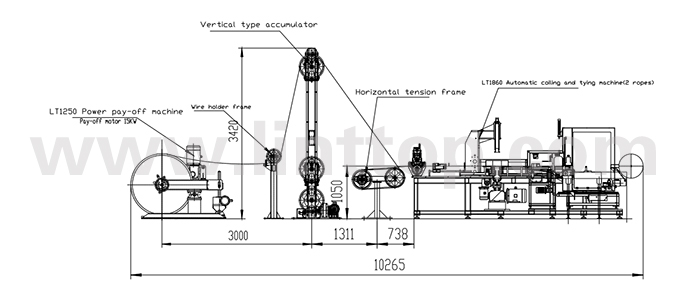 (LT1860 Coiling and Binding Machine)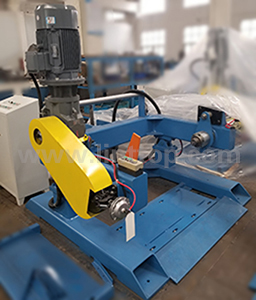 (Pay-off &Take-up)
The whole LT1860 coiling and binding line is suitable for 5-15mm cable. This machine is composed by 1250 motorized pay-off--vertical accumulator--horizontal tension control stand--1860 coiling and binding machine-conveyor belt--take-up and accumulator.
Features
The coiling machine can be supplied by pay-off or directly connected to the discharging machine.
*The production capacity of wire coil is about 4 times that of manual;
*After coiling, automatic film winding machine can be connected to wrap and label the coil automatically.
*The microcomputer can store 99 different specifications of wire coil. When you need to change the product specifications, you can read the stored specification data and immediately produce without input again.
*Automatic error detection function, which will send an alarm to remind the operator when there is a problem.
These goods will arrive in Algiers before the end of July. Meanwhile, we are applying the visa for the following installation and commissioning.
About Lint Top
At Lint Top, work is performed in a highly collaborative manner.With great sales performance, our employees connect with customers all around the world. Learn more about Lint Top's creative solutions to the world's problems at www.linttop.com or on Twitter @cablelinttop or on Facebook @Lint Top.
Official Contact:
Ashley Yin www.linttop.com sales@linttop.com +86-516-85715085