The Order of LT1860 Automatic Coiling and Binding Machine
Views:30 Author:Emma Publish Time: 2019-04-03 Origin:Site
Lint Top is helping our Ecuadorian customer to meet their demands. Another cooperation proves our best service.
Lint Top just got an order, 4 sets of automatic coiling and binding machine, from our old friend. In the final progress of cooperation, customers add plastic band and five sets of coiling heads because of different the inner diameter of coil. As we all know, this machine is mainly used for coiling and binding process. It makes finished coil tight and goes to next process easily.
In addition to LT1860, we also offer LT1246 automatic coiling and binding machine. Two machines what we mentioned above are all have excellent performance. More technical parameters about this machine: Its suitable wire range is Φ5-Φ16mm, the maximum coiling height is 180mm and its mechanical design line speed can be up to 150m/min.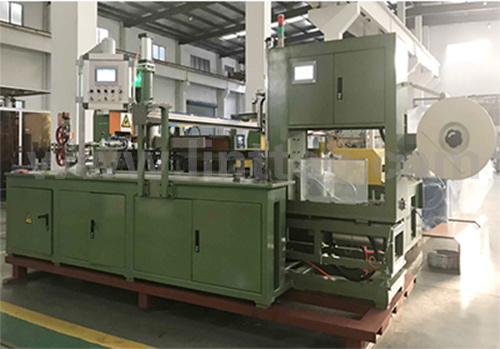 (LT1860 Automatic Coiling and Binding Machine)
In addition to four machines, there are two sets of coiling and wrapping machine were bought five years ago. Thermal shrinking can be equipped with our automatic coiling and binding machine. Speaking of coiling machine, we dispatched coiling and thermal shrinking packing machine to Algeria in May 2018. Two types of automatic coiling with binding and thermal shrinking machine will also be your best option. In the working progress, the coiling head adopts precise positioning design to ensure the coiling head will stop at the right position, which can avoid the damage of wire ends after the coil finished each time.
More information at www.linttop.com, and we will continue to release relative news in the "Latest News" section, please stay tuned for us.
About Lint Top
At Lint Top, work is performed in a highly collaborative manner.With great sales performance, our employees connect with customers all around the world. Learn more about Lint Top's creative solutions to the world's problems at www.linttop.com or on Twitter @cablelinttop or on Facebook @Lint Top.
Official Contact:
Ashley Yin www.linttop.com sales@linttop.com +86-516-85715085