Vertical Enameling Machine with High Productivity & Quality
Views:6 Author:Emma Publish Time: 2018-10-25 Origin:Site
Gordon, Sales manager, Lint Top, says,"Lint Top offers the full range of enameling machine including vertical enameling machine and horizontal enameling machine. Lint Top is well known for wire and cabling equipment to meet customers' needs. A good example is the structure design and material use of the equipment can ensure that the exhaust gas is burned at 700 ℃ high temperature. After full combustion and purification, the exhaust gas has no pollution to the atmosphere. The vertical enameling machine is designed for Ф0.80mm to Ф2.50mm wire size, which can hold copper wire products."
We dispatched the machine for our Algerian customer in October. The unique design of this machine is that the structural design of the oven and the full utilization of the heat energy make the oven uses few electricity. Maximum output of this equipment can reach up to 8358kg/24h and the minimum energy consumption is 132kwh/t.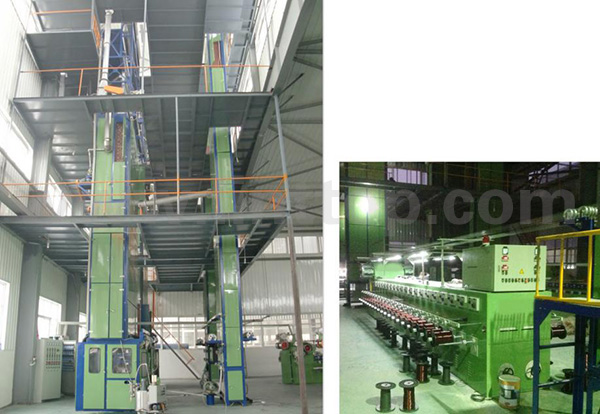 (Vertical Enameling Machine)
This vertical enameling machine is designed mainly for those wire products that require the finished copper enameled wire with stable wire colour quality. Our different types of enameling machine giving the ability to run a variety of products from light to medium wire size designs. For additional information and technical specification on the enameling machine offered by Lint Top, contact us through sales@linttop.com.