Visit Customers and Discuss New Projects
Views:18 Author:Site Editor Publish Time: 2018-04-16 Origin:Site
On March 22nd, the sales representatives went to Algeria to visit customers.Our company has prepared a fine gift for the customers. Our representative visited the customer's factory and discussed the equipment's use with customers. In factories, we discussed new projects and equipment with engineers. This time we focused on the optical fiber cable project with our customers. Fiber optic cable is a new field for the company to focus on. At present, a lot of manpower and material resources have been invested to improve the company's professionalism.

SZ stranding line is used for stranding optical fiber loose tube. It can strand ɸ0.9mm-ɸ10.0mm loose tube elements. It can strand single layer or dual layer elements.
Line speed 150m/min.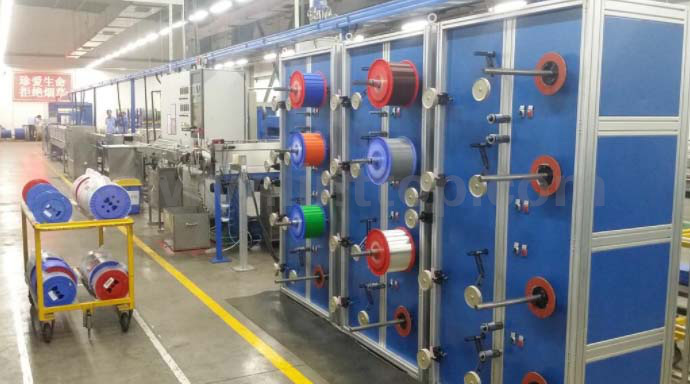 Secondary coating line is mainly used for extruding 1-24 core optical fiber jelly loose tube, dry loose tube, single. Layer/dual layer loose tube and micro-module tube. The extruding material can be PBT, PP, PE, PVC, Nylon, HFFR, etc.
Sheathing line is used for extruding all kinds of optical fiber cable sheathing, such as stranded loose tube cable, unitube cable, figure 8 cable, ADSS cable, and buried/duct/aerial cable. The extruding material can be PE, PVC, Nylon, HFFR, etc.
Optical fiber coloring and rewinding equipment designed for coloring and rewinding the fiber. It owns auto-tracking traversing unit, pressure coating system, UV auto-adjusting power supply, precision traversing unit.