An Order, One Step, Whole LAN Cable Machine Field
Views:41 Author:Emma Publish Time: 2019-12-25 Origin:Site
Congratulations from sales department that our sales colleague, Helen, has just achieved a contract about skin-foam-skin extrusion line which is used for the production of Cat. 6A and Cat.7 with our old customer, CBI. The cooperation is a powerful demonstration that our sales field has entered into LAN cable equipment with great start.
This contract includes the tandem wire-drawing/insulating SFS line, Zumbach in line control system, longitudinal tape applicator with 4 heads, spare parts for SFS tandem line. Three engineers will be available for the production line's installation and commissioning.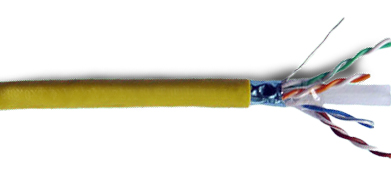 (Cat. 6A)
CAT 6A means that it has an improvement on the CAT 6. It can accommodate 10 Gigabit Ethernet data rates up to 328 feet on a single cable.
Faster speed than CAT 6, thicker than the CAT 6, but same RJ-45 connectors.
Cat.6A cables have also been shielded so a thicker covering helps to eliminate crosstalk completely.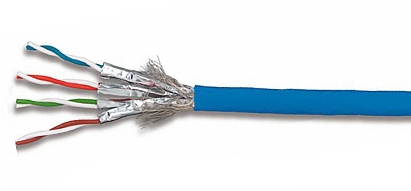 (Cat. 7)
CAT 7 cables support higher bandwidths and much faster transmission speeds than Cat 6 cables. Cat 7 cables can reach up to 100 Gbps at a range of 15 meters. Cat 7 cables also have been shielded to completely eliminate noise and improves your connection quality justlike Cat. 6A.
Difference between Cat. 6A and Cat.7
Category

Cat. 6A

Cat.7

Shielded

√

√

Max. Transmission

10 Gbps at 100m

500 MHz

Max. Bandwidth

10 Gbps at 100m

100 Gbps at 15m

600 MHz

Most Use

Office Networks

Data Centers

Connectors

RJ-45 connector

GigaGate 45

Cost

/

20%-30% higher than Cat.6A
About Lint Top
At Lint Top, work is performed in a highly collaborative manner.With great sales performance, our employees connect with customers all around the world. Lint Top can help you in wire and cable solution, including but not limited to the following products: Wire drawing, stranding machines, enameling machine, HV test equipment, pay-off&take-up, reels and so on. Learn more about Lint Top's creative solutions to the world's problems at www.linttop.com or on Twitter @cablelinttop or on Facebook @Lint Top.
Official Contact:
Ashley Yin www.linttop.com sales@linttop.com WhatsApp: 0086-15162145573