Lint Top Introduces Mylar Tape
Views:29 Author:Emma Publish Time: 2019-11-29 Origin:Site
Lint Top, not only a global wire & cable specialist, but a cable material expert, today announced that we have mylar tape which is used for wrapping or longitudinal wrapping wires and cables, which has the function of insulation, binding, etc. on our official website.
About Tape
Tape, as a common material in cables, can perform in challenging environments. As we all know that tapes are usually specified for demanding or high-performance cables, wrapping the tape around the cable in which the layers of tape are fused together to create a solid, more uniform wall is their applications.
What is Mylar Tape?
Mylar is characterized by its excellent tensile strength and durability, and is often used as cable insulation. It creates a thermal barrier between the two cable components and its tough material provides the cable with additional tensile strength. Its melting temperature is greater than or equal to 256 degrees Celsius for performance without diminished properties.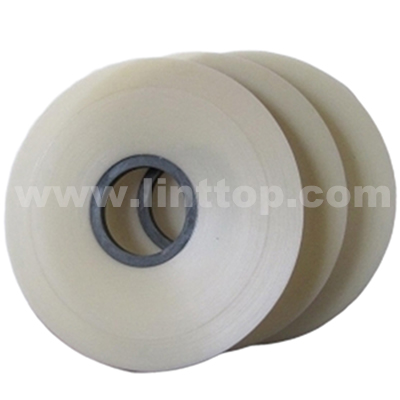 (Mylar Tape)
For more information about mylar tape, please contact us through sales@linttop.com.
About Lint Top
At Lint Top, work is performed in a highly collaborative manner. With great sales performance, our employees connect with customers all around the world. Lint Top can help you in wire and cable solution, including but not limited to the following products: Wire drawing, stranding machines, enameling machine, HV test equipment, pay-off&take-up, reels and so on. Learn more about Lint Top's creative solutions to the world's problems at www.linttop.com or on Twitter @cablelinttop or on Facebook @Lint Top.
Official Contact:
Ashley Yin www.linttop.com sales@linttop.com WhatsApp: 0086-15162145573