Submarine Cable: Transmission
Views:32 Author:Emma Publish Time: 2019-08-22 Origin:Site
Lint Top, a global wire & cable specialist, has announced that our wire & cable solutions has expanded to submarine cable field. According to statistics, there are over 1.2 million kilometers of submarine cables in global use. Submarine cables, as a part of cable industry, have a great meaning in industry development.
Submarine cable, as the cable wrapped with insulating material, laid at the bottom of the sea, used for telecommunications transmission, is classified into submarine communication cable and submarine power cable. Large submarine cables run across the sea bed, uniting different countries in a backbone network based on optical fibre links. As we all know, the world's first submarine cable was laid between Britain and France in 1850.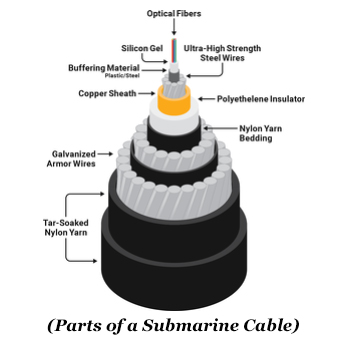 Lint Top can provide you with the following machine:
*Planetary type steel wire armoring strander;
*Water-blocking tape winding machine;
*Outside belt production line;
*The tray, tractor, etc.
About Lint Top
At Lint Top, work is performed in a highly collaborative manner.With great sales performance, our employees connect with customers all around the world. Lint Top can help you in wire and cable solution, including but not limited to the following products: Wire drawing, stranding machines, enameling machine, HV test equipment, pay-off&take-up, reels and so on. Learn more about Lint Top's creative solutions to the world's problems at www.linttop.com or on Twitter @cablelinttop or on Facebook @Lint Top.
Official Contact:
Ashley Yin www.linttop.com sales@linttop.com WhatsApp: 0086-15162145573