The Inspection of Bow Type Strander
Views:20 Author:Emma Publish Time: 2019-09-17 Origin:Site
Lint Top, a global wire & cable specialist, today finished the inspection of bow type strander machine, featuring the cabling of cable with insulation core, support 1250 and 1600 bobbin in cage.
Composed of 1600 portal type pay-off stand, 5B cage, die holder, meter counter, 2000kg caterpillar, 2600 portal type take-up and electric control system. Performance is founded on great technical features, like:
*Single wire dia.: Φ5-22mm;
*Stranding O.D.: Φ15-70mm
*Max. rotating speed of bow: 185r/min
*Cabling pitch: 49-1453mm.
"Lint top's machines has long been the highest-performing equipment available, so it was no surprise that it easily appreciated by our customers." said Ashley, Lint top's general manager. "Not only is the bow type strander far more superior than others, but this machine also has the advantage of the price."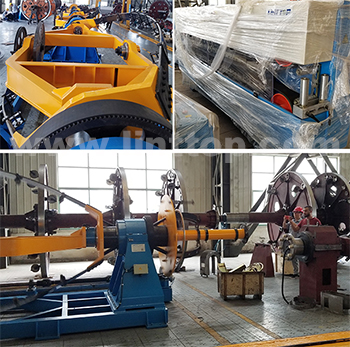 (The Inspection of Bow Type Strander)
Combining the pay-off stand with cage and take-up stand delivers a complete start-to-end production line that exceeds customers' requirements with plenty of margin.
For access to more visit: https://www.linttop.com/skip-type-strander-bow-twister.html
About Lint Top
At Lint Top, work is performed in a highly collaborative manner.With great sales performance, our employees connect with customers all around the world. Lint Top can help you in wire and cable solution, including but not limited to the following products: Wire drawing, stranding machines, enameling machine, HV test equipment, pay-off&take-up, reels and so on. Learn more about Lint Top's creative solutions to the world's problems at www.linttop.com or on Twitter @cablelinttop or on Facebook @Lint Top.
Official Contact:
Ashley Yin www.linttop.com sales@linttop.com WhatsApp: 0086-15162145573